For over 50 years Dobell House has been successfully managed by the Volunteer Memorial Committee & Volunteer Museum Guides. 
Information for Applicants
Thank you for your interest in Volunteering as a Museum Guide at Dobell House.
Our team of Volunteers are a treasured family with over 50 years of commitment & experience. What brings us together is a passion for restoration of Dobell House, art & Sir William Dobell. 
We are also passionate about Lake Macquarie, Wangi Wangi and the surrounding regions. Many guides have diverse skills and talents and are motivated to give their time and energy for many reasons.
Dobell's House Mission
Dobell's House mission is to deliver a truly memorable experience to all visitors so they may walk away with an understanding of Dobell's life & his home/studio.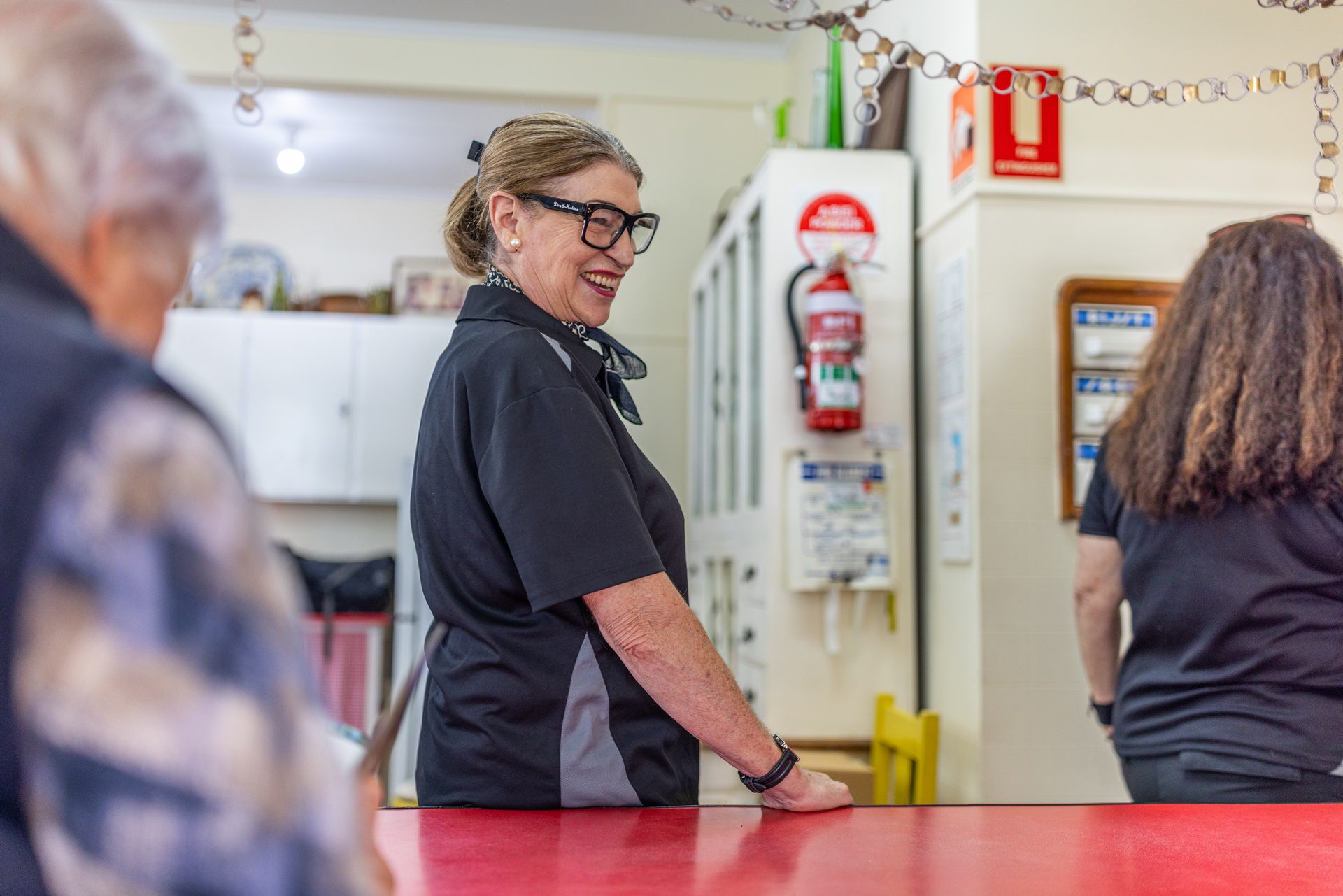 Volunteer Roles & Applying
Volunteer Roles
meeting and greeting visitors
controlling visitors' access to exhibits
ensuring safety of collections
maintaining attendance records
planning, organising and conducting tours (when confident)
answering questions, providing commentaries, issuing brochures and tour literature, showing audio visual presentations, and explaining features and procedures at site
selling gift items (including EFTPOS)
Application Process
Complete the Volunteer application form. Submission will be emailed to admin@dobellhouse.org.au
After your submission is received a Committee Member will be in touch to have an informal chat and provide more details on Volunteering with Dobell House.
It Is Rewarding
There are many reasons why Volunteering can be so rewarding. You get to socialise with like minded folks, you meet amazing visitors to Dobell House, it's a beautiful workplace, you get a uniform and there are a few events during the year that are free to Volunteers. But most of all, you become a true part of history in Lake Macquarie, Wangi & Dobell House.
Application Form
Information provided in this form will be treated as confidential.
---
"*" indicates required fields
To make your volunteering experience personally rewarding while at the same time enabling Dobell House to plan activities and rosters, we ask that you support us on a long term basis and that you attend your designated shift (or swap).
You will note that we have around 40 volunteers that have life membership of 10 years plus. We operate a 6 week roster and you will be rostered for 1 or 2 shifts in that period.
We do take into account your preferences. Such as if you are going away or prefer Saturdays. The shifts are 12.45 – 4.15pm Saturday & Sunday and Wednesday 9.45 – 3.15pm. There are also Private Tours during the week that we also conduct.